Veterinary Internal Medicine
Borgfeld Animal Hospital's internal medicine practice specializes in diagnosis and treatment of conditions involving the internal organs and structures of the body. We are able to provide care for both acute and chronic diseases like neurologic, gastrointestinal, endocrine, immune-mediated diseases, cancer, and heart disease. Our experienced staff is qualified to handle complex diagnoses and to develop a patient and family-centered plan to assist you through the process.
Cancer
Unfortunately, dogs develop cancer at almost the same rate as humans. One in four dogs will develop growths (neoplasia) during their life and close to 50% of dogs over 10 years old will develop cancer. Some signs of cancer to watch for include:
Visible masses or tumors
Lumps, bumps, or discolored skin
Sudden changes in weight
Sudden changes in eating habits
Sudden changes in behavior
Trouble breathing
Lethargy
Vomiting or diarrhea
Non-healing wounds
If caught early enough, cancer is treatable. Any visible tumors or bumps should be seen in-person during a visit with your veterinarian. Often, a diagnosis of cancer is determined through additional blood work and imaging. For some types of cancer, chemotherapy may be a primary treatment or sometimes surgery can be a good option. Borgfeld Animal Hospital prides itself on being able to offer full management of your pet's case from diagnosis to scheduling surgery and post-surgical management.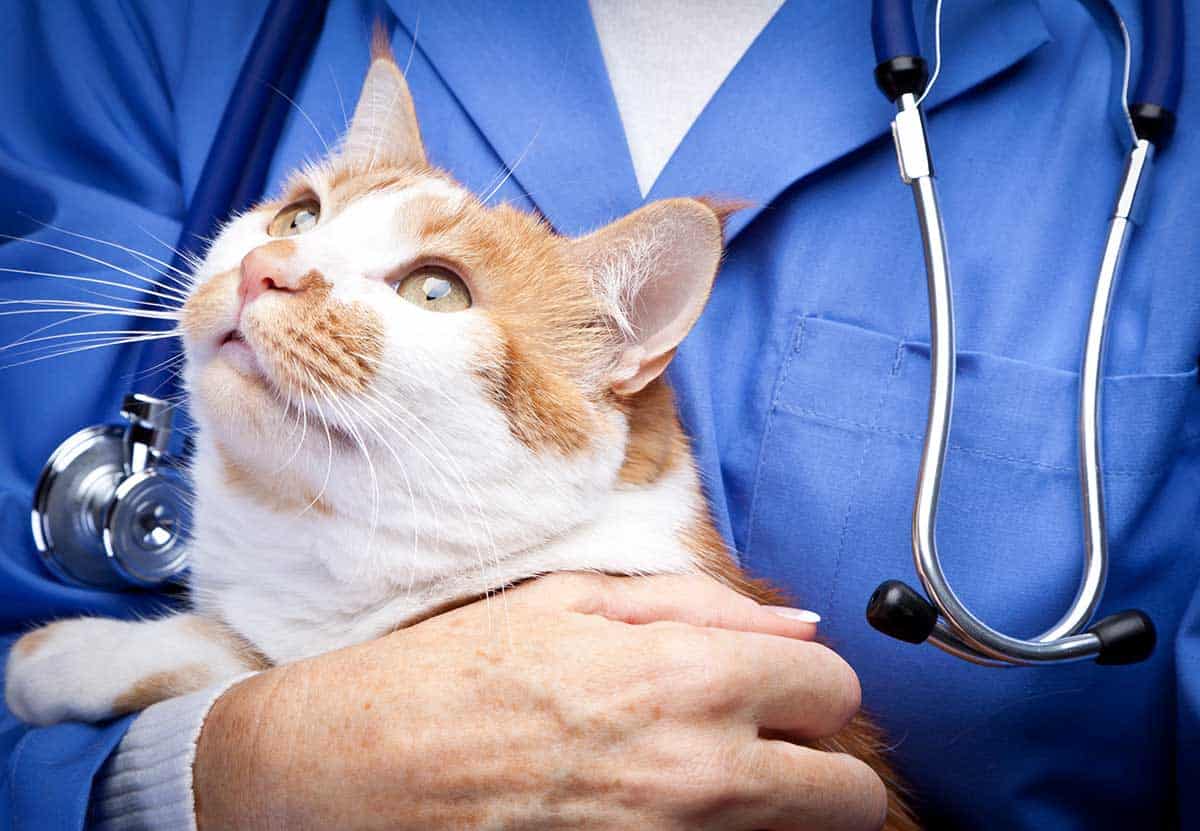 Heart Disease
Heart Disease is almost as common in dogs as it is in humans. Statistics also show that one of every 10 cats will develop heart disease in their lifetime. Signs of heart disease can include: changes in breathing, coughing, exercise intolerance, decreased appetite, or changes in behavior. Our veterinary team can utilize ultrasound to perform a heart echocardiogram, which may assist with diagnosing congenital abnormalities, murmurs, heart valve issues, or heart failure. Utilizing the proper testing and analysis of results, we can prescribe the appropriate treatment to help manage your pet's condition for as long as possible.
Other Diseases
Internal disease can manifest itself in many different ways and present with an array of clinical signs. Conditions such as Chronic Kidney Disease (CKD), Cushing's Disease, Diabetes Mellitus, or thyroid disease are quite common in our companion animals. Borgfeld Animal Hospital's highly experienced staff is able to diagnose almost any type of internal disease and help assist you through any next steps.